Animal health insurance – what makes sense?
With a dog, a cat or for example a horse as a companion, you as an owner will sooner or later be confronted with the topic of animal health insurance. After all, even your four-legged friend is not immune to injuries or illnesses, the treatments of which can put a considerable strain on your wallet.
A pet health insurance protects you from high veterinary costs that arise from necessary preventive examinations, vaccinations or as a result of illness or an accident. Annual fee is calculated by factors such as animal species, breed, age, height and weight. However, only healthy animals can be insured.
Pet health insurance for cats
With over 13 million representatives, the cat is the most popular pet in Germany. A pet health insurance for your velvet paw is possible in the form of a full insurance or a surgery cost protection. The OP-insurance makes payments for necessary operations. The full insurance, on the other hand, also covers medical treatment, and is more expensive than the OP insurance due to the higher range of services.
Helpful in the choice of protection is the question of whether the darling is mainly outdoors or indoors. So in the latter case a full cost protection is not necessary.
Animal health insurance for dogs and cats
Pet health insurance for dogs
Regular preventive medical checkups and vaccinations are required for dogs. If an illness occurs or the faithful companion is injured during a walk, a surgical treatment in the veterinary clinic is sometimes necessary. Not infrequently this results in costs in the four-digit range. To protect yourself against the various risks, you as a dog owner can choose between a full insurance and an OP insurance.
While the latter only covers the costs of necessary operations to the extent stipulated in the contract, comprehensive insurance also covers other outpatient or inpatient treatments as well as numerous preventive examinations, thus offering comprehensive protection. In most cases, it provides for a co-payment. As the policy increases with the age of the dog, it is advisable to insure your companion at a young age if possible.
Animal health insurance for horses
High costs resulting from an illness of the horse can be countered with the help of equine health insurance, which covers not only operations but also veterinary bills to a certain extent. If a less expensive surgical insurance policy is purchased instead, it will only reimburse the costs associated with surgical procedures.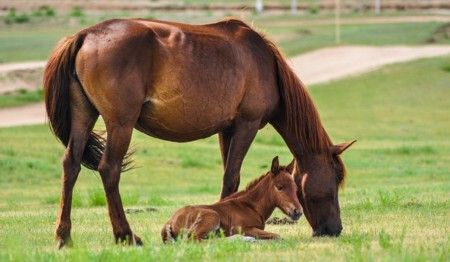 As a horse owner, you should pay attention to the benefits offered by the insurance, because some tariffs exclude certain operations or limit the coverage of costs to a maximum amount. In many cases, the provider only covers costs at the simple rate of the scale of fees for veterinarians, so that in the case of a particularly intensive and therefore very expensive treatment, you run the risk of having to bear the additional costs yourself.
Conclusion
If a pet health insurance is sought, you can choose between a surgery insurance and a much more expensive full coverage. It is recommended to compare offers from different providers with each other. You should carefully read the fine print, because even full insurance coverage does not mean that all treatments are paid for.
It is therefore important to check whether the full cover includes all the necessary vaccinations in addition to the routine annual examinations, which may include X-rays or MRIs. An OP insurance ideally covers not only the costs associated with the operation, but also those resulting from possible follow-up treatments.
When making a choice, it is also important to take into account the deductibles charged by almost all insurers, as well as the rates covered by the insurance.